牛浜ペットクリニック
Open

7 Days 9:00 – 20:00 (English services are available until 18:00)

Payment

Cash and Credit cards accepted

Contact us

TEL

042-553-0046

Others

Medical translator is on staff available everyday.
Please do not bring your own translator.
Emergencies can be seen right away during our business hours.
Available Services
Preventive Care
Rabies vaccination for dogs and cats
Other vaccinations (DH2PP, DHPPL, etc.) for dogs, cats and ferrets
Bordetella Vaccine is available for dogs in our clinic
Heartworm medication for dogs, cats and ferrets
Annual health checkup
Health Certificate
and more…
Surgeries and Procedures
Spay/Neuter for dogs, cats and rabbits
Declawing
Cesarean
Exploratory
Extraction of foreign objects
Pyometra and abdominal surgeries
Orthopedic
Teeth cleaning
Teeth filing
Tooth extraction
and more…
Laboratory Tests
Blood test
CRP test
X-rays
ECG
Ultrasound
and more…
Hospitalization
Intensive Care Unit
Oxygen tent
Wide Variety of Experts
Clinical Medicine Pathologist/Diagnostician
Ophthalmologist
Radiologist
Circulatory and Ultrasound Specialist
Orthodontist Plastic Surgeon
Surgeon with Oncology Specialist
Exotic Pets Specialist
Appointments can be made with the specialists with prior consent from Ushihama Veterinarians.
Please be advised that there will be an additional charge for the consultation and care provided by these experts.
Access to our Clinic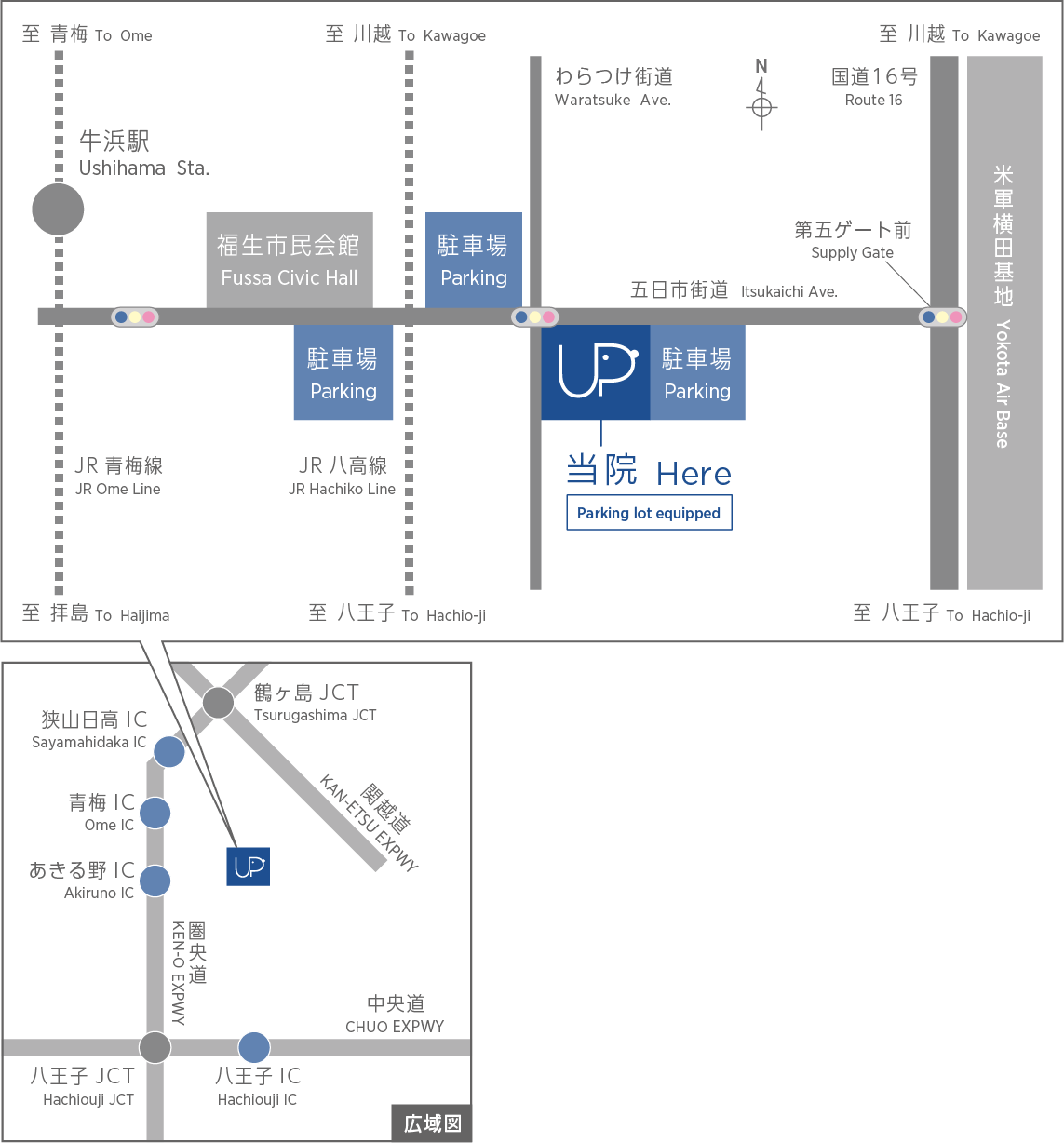 2547-11 Ninomiya Kumagawa Fussa City Tokyo Japan 197-0002
Tel : 042-553-0046
 Fax : 042-552-4363